teva - Organisation
Transferpressen - Textiltransfer - Spezialmaschinen
AUSTRIA: A - 6020 INNSBRUCK, Pontlatzerstrasse 51b Tel.: +43 512 264111 Fax +43 512 264101
e-mail: office@teva-organisation.com
---
TRANSFERDRUCKE & BADGES FÜR MODE-, KINDER-, SPORT-, ARBEITS- UND SCHUTZBEKLEIDUNG
PRINT-TRANSFER & BADGES FOR THE TEXTILE INDUSTRY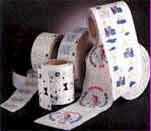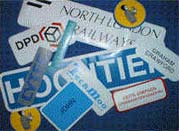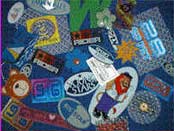 Unser Lieferprogramm: Rollentransfer, Logo- und Modetransfer, Our accessories program: Roll-transfer, logo- and fashion transfer,
Reflextransfer, Sicherheitsbadges für Krankenhaus und Wissenschaft, reflex transfer, safety badges for hospital and science,
Badges für Arbeitsbekleidung, PVC-Etiketten, sowie badges for work clothing, PVC-sticker and special ECO-transfer
Reinigungsbeständige Kunsstoffetiketten und for baby clothing.
spezielle Öko-Transfer nach den EU-Richtlinien für Babybekleidung.

Je nach Aufgabenstellung. Wir beraten Sie gerne.
For various tasks. We would be glad to inform you.

















Haben Sie Fragen zu unseren Transfersystemen? Senden Sie ein e-Mail an office@teva-organisation.com
Have you a question about our systems? Please send an e-mail to