teva - Organisation
Transferpressen - Textiltransfer - Spezialmaschinen
AUSTRIA: A - 6020 INNSBRUCK, Pontlatzerstrasse 51b Tel.: +43 512 264111 Fax +43 512 264101
e-mail: office@teva-organisation.com
---
AUTOMATISCHE TRANSFERPRESSEN
Automatic heat-press

Wenn Sie auf das ausgesuchte Bild klicken, zeigen wir Ihnen das Modell in einer größeren Abbildung mit den technischen Detailangaben.
Click on the picture and see the machine larger, with the technical details.

Label-Automat TMA 11 Karusellpresse TMA 11 S/SD Rollenmaschine TMA 24 + TMA 25
Automatic press TMA 11 Carousel press with 8 stations Roll-transfer press TMA 24 + TMA 25
Diese Modelle sind mit unterschiedlichen Plateaugrößen erhältlich.
Entsprechend der Aufgabenstellung. Wir beraten Sie gerne.
For various tasks these machines are available in different variations of equipement. We would be glad to inform you.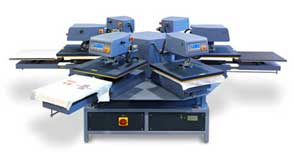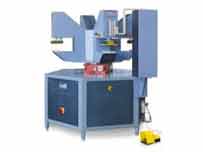 Karussellpresse CA 1000/6 oder 4 Stationen Karusellpresse CA 500/4C oder 6C
Carousel transfer press CA 1000/6 or 4 stations Carousel transfer press CA 500/4C or 6C
















Haben Sie Fragen zu unseren Transferpressen? Senden Sie ein e-Mail an office@teva-organisation.com
Have you a question about our systems? Please send an e-mail to