teva - Organisation
Transferpressen - Textiltransfer - Spezialmaschinen
AUSTRIA: A - 6020 INNSBRUCK, Pontlatzerstrasse 51b Tel.: +43 512 264111 Fax +43 512 264101
e-mail: office@teva-organisation.com
---
MANUELLE TEXTIL - TRANSFERPRESSEN
Manual heat-press
Wenn Sie auf das ausgesuchte Bild klicken, zeigen wir Ihnen das Modell in einer größeren Abbildung, mit den technischen Detailangaben.
Click on the picture and see the machine larger, with the technical details.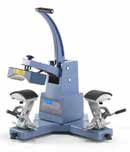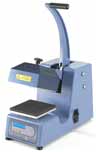 Kappenpresse TMH 17 Kappenpresse TMH 17D Logopresse TMH 10
Cap press TMH 17 Cap press TMH 17D Mini heat press TMH 10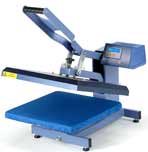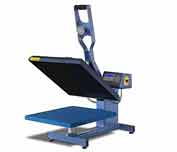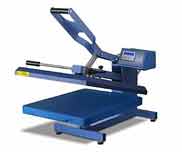 Economy-Presse TMH 28-TMH 29 Presse TMH 45 mit automatischer Öffnung Standardmodell TMH 38-TMH 50
Economy press TMH 28 - TMH 29 Manual heat press TMH 45 with automatic opening Basic press TMH 38 - TMH 50



Schwenkkopf-Presse TS 3M Schiebetisch-Presse TS 2M Schiebetisch-Presse TS 74M Schwenkkopfpresse TS 5M
Swing-head press TS 3M Sliding- table press TS 2M Sliding- table press TS 74M Swing-head press TS 5M

Zu diesen Modellen sind bei Bedarf verschieden große Wechselplatten lieferbar.
For these machines different sizes of changing plates are available.

Andere und kundenspezifische Modelle auf Anfrage.
Customized machines for special missions on demand.












Haben Sie Fragen zu unseren Transferpressen? Senden Sie ein Mail an office@teva-organisation.com
Have you a question about our systems? Please send an e-mail to